Facials & Microdermabrasion
Facials & Microdermabrasion are highly effective and natural treatments to help to combat ageing and other skin problem. Those basic treatments are often overlooked in a world of fillers and injectables. Regular Facials & Microdermabrasion treatments combined with the correct home care routine will keep your skin supple, hydrated nourished and healthy glowing. Some of the benefits of regular facials and microdermabrasion:
 clarifying and deep cleansing 
improved  skin vibrancy
reduces fine lines and wrinkles
refines large pores and black heads
reduces sun damage
improves congestions and outbreaks.
Microdermabrasion removes the top layer of dead skin cells. Increases  the production of healthy new skin cell, improves micro circulation hence bringing more oxygen and nourishment to every singe skin cell. Leaving you with a cleansed and vibrant looking complexion.
Facials work slightly different and are very relaxing and rejuvenating. For our facial we carry a variety of Products. We start our facials with skin analysis and carefully select the products most suited for your skin. Unique facial massage technics stimulate the skin, relax the body & soul and enhance the benefits of the products used.  
Choose one of our facial treatments below, perhaps add a Massage or Manicure/Pedicure.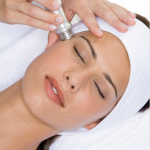 1 hour Deluxe Microdermabrasion $95
Includes double cleanse and skin preparation. Microdermabrasion to face, neck and dècolltage. Facial mask tailored to your skins needs. Relax whilst enjoying heavenly scalp massage. Post treatment products and protection Allow 1 hour for treatment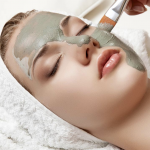 1 hour Deluxe Facial $90
Includes a double cleanse and exfoliation. A decadent massage to face, neck and decolltage. We will apply a French clay mask and massage your scalp whilst the mask is purifies your skin. Eye cream, serum and environmental protection. Allow 1 hour for treatment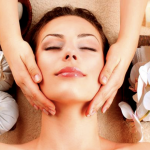 1.5 hour Deluxe Facial $140
Enjoy a 45minute back and shoulder aromatherapy massage followed by a 45minute facial. This is by far our most relaxing treatment! Or create your own Spa package. Have an hour facial and a 30minute massage, manicure or pedicure!
I always have an amazing experience with Regina. Just recently I had a beautiful facial. I have problematic skin, however Regina always takes care to utilise the best products to reveal radiant skin, which boosts my confidence. ThanksRegina