Our Bridal Pamper Party Packages are perfect to get the bride and her bridesmaids ready for the big day. All Bridal Party Packages go for 3 hours. Everybody has the same treatment. If you have more guests you can add extra treatments. Ask about the additional cost.
If yo are you after more choice and would like your guests to choose their own treatments. No problem, check our Pamper Party Menu. Here everybody can choose their favourite treatments at their preferred length of time.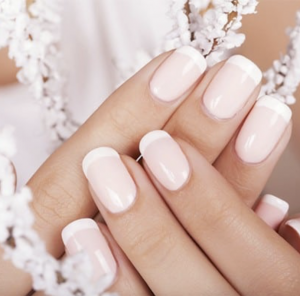 Bridal Nails Package - 3 hours $270
EVO GEL NAILS FOR THE BRIDE AND HER BRIDESMAIDS
Immaculate looking , durable non toxic gel nails that will have a beautiful shine for 2 to 3 weeks.
Treatment includes cuticle grooming, nail shaping and preparation, application of 5 Gel layers, cuticle oil and hand massage.
This package can be  EVO Gel nails Nude or colour for 4 ladies
OR EVO Gel Nails French Polish for 3 Ladies. 
You can add extra ladies at $65each for Nude/colour or  $90 each for French application.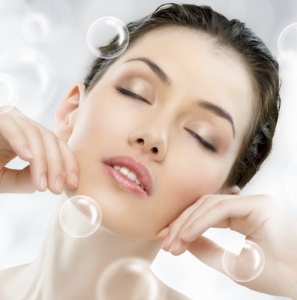 French Clay Facial Package - 3 hours $270
PURIFYING & RELAXING FACIALS FOR THE BRIDE AND HER BRIDESMAIDS
This is an amazing facial treatment to have a few days before the wedding. Our French clay mask draws out all congestion and impurities. The scalp and facial massages relax your facial features and make you glow from within.  
This  3 hour Package is for 4 ladies at 45minutes  or for 3 ladies an hour each (more relaxation time)
.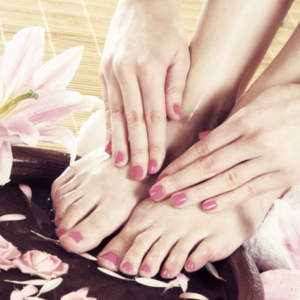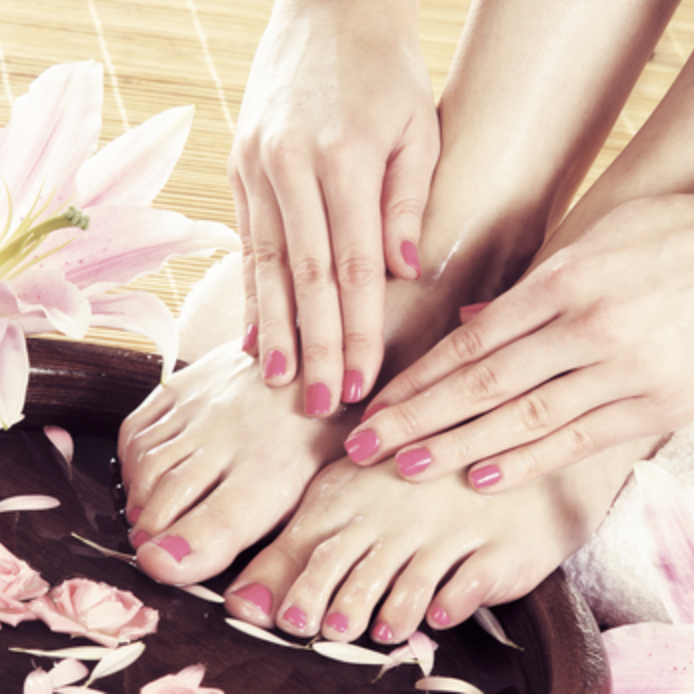 The Social Pamper Package - 3 hours $270
Manicures, Pedicures or Hand Massages
With this package you can have 12 x 15 minutes, 9 x 20 minutes or 6 x 30minute treatments to make up your 3 hour manicure or pedicure Package. Guests can choose their treatment on the day. Check our pamper party menu to see what is included of the different length treatments.
This Pamper Party Package is perfect if you plan to have a sociable gathering. Whilst chatting to everybody, drinking champagne, playing games etc.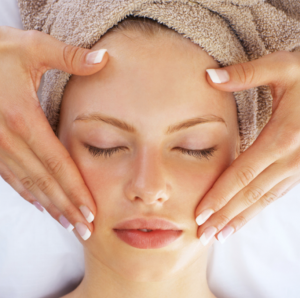 Double Delight Pamper Package - 3 hours $270
This package consists of 4 x 45minutes. 
Choose 1 from the 
below
 option:
A) Facial and Foot Care Package: Aromatic foot soak and exfoliation, Foot Massage. Facial Cleanse, exfoliation and massage. 
B) Facial and Back massage Package: A relaxing Aromatherapy Back massage and Facial, including double cleanse, exfoliation and facial massage. eye cream, serum & protection.
 This Pamper Party Package is suitable for most events. It is  relaxing pamper packages and best done in a quite room away from the happening.