Corporate Pamper Parties - perfect for :
Product Promotions
Pampering for Event Attendees 
Staff Pamper Evenings
Staff Rewards
Team Building Events
Christmas Party
Pre Event Nail Bars
Gift Vouchers for Price winners
Mothers Day Pampering
A Gift Voucher for Appreciation
Corporate Pamper Parties
 Corporate Pamper Parties by Bella Regina are a relaxing, fun and very enjoyable  way to promote your business to to increase productivity. Reward your clients and staff with some much needed pampering!  We have done many corporate events.
Some in large venues like the Brisbane and Gold Coast Convention Centres. Smaller events are done in the office, in  holiday apartments or even at the great outdoors. Our mobile nail bar has brought joy to many ladies and brightened up their day!
Flexible and customisable,  we work in with your companies needs.
Fully qualified Beauty and Massage Therapists.
We cater for small events and large events with several therapists
We can customise to suit your company colours and promotions
 We can bring our own set up or use yours
Check out our Pamper Party Menu.  Give Regina a call on 0406 488 728 or send her an email to discuss your plans on to create a memorable event. The team from Pamper Parties Brisbane by Bella Regina is looking  forward to pamper your clients and staff!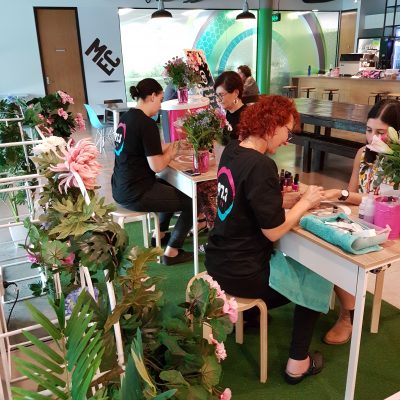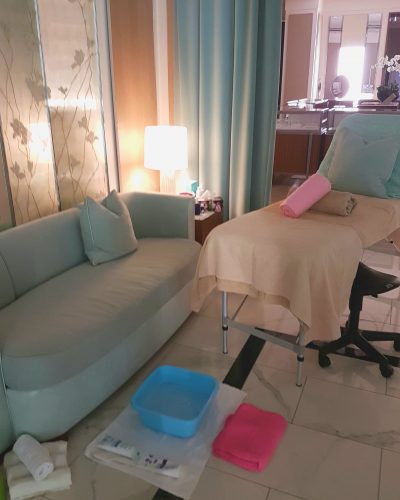 Australian Radio Network (97.3FM)
Tiffany & Co
AdShel
Cricket Qld (GABBA)
Australian Super
The Social Eating House
Flight Centre
Bunnings Warehouse 
Young Living Australia
Mother Goose
Foxwell Magic
La FilmScope
Good Start Learning Centres
CBRE Valuations Brisbane
Skinny Girls Cocktails (Food & Wine Show)
Retail First
AIPE
WMS Accounting
Ma Belle Ami
Schlavello Systems Pty.Ltd (QLD)
VicheVip.com.au
Australian Radio Network (97.3FM)
Tiffany & Co
AdShel
Cricket Qld (GABBA)
Australian Super
The Social Eating House
Flight Centre
Bunnings Warehouse 
Young Living Australia
Mother Goose
Foxwell Magic
La FilmScope
Good Start Learning Centres
CBRE Valuations Brisbane
Skinny Girls Cocktails (Food & Wine Show)
Retail First
AIPE
WMS Accounting
Ma Belle Ami
Schlavello Systems Pty.Ltd (QLD)
VicheVip.com.au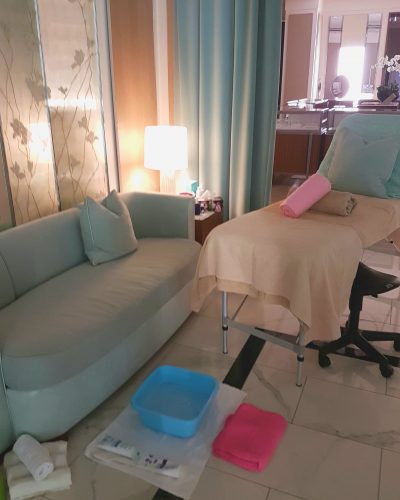 What our Corporate Clients say  about their experience with Bella Regina
We hired Regina from Bella Regina to visit our key advertising agencies and pamper the staff on behalf of 97.3FM. Regina was professional, friendly and did a wonderful job on everyone's nails. All the staff loved having a moment from… Read more "97.3 FM"